One major mistake most dog owners make with the collar is, they do not check if the collar is sitting too tightly on dog's neck. Please make sure there is at least two fingers distance between the collar and your dog's neck.
You may not understand this, but if the collar is too tight, then not only your dog will feel immense pain, but he can also act violently and try to attack you. He will not think twice before attacking his owner as he is the one who put the collar on.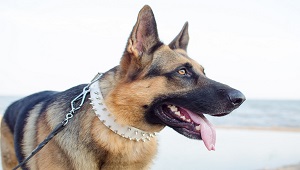 Make sure your dog's collar is made of a solid material. Otherwise, it will not last. The leather collar is good.
Now we are talking about collars for training. Shock collar helps dogs train faster. But not all shock collars are good. Here are my tips to purchase the perfect shock collar,