Make a list of your dog's everyday activity. Write down everything on the paper; give this list to his temporary caretaker. He/she needs to know what your dog does every day. You need to list his meal times, snack times and what kind of games he likes to play.
Did you heard about author Cindy Hill? I love her books about leaving dogs at home while traveling. First time dog owners can read this book by her. It is an interesting book, and the book answers all your questions related to traveling without the dog.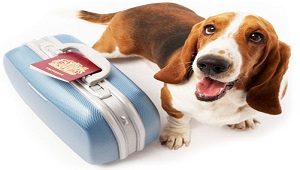 Some people can arrange a sitter who takes care of their dog when they are traveling. But I always prefer to leave my dog at a daycare center, first of all daycare center workers are professionals. They will try to do their best to make me and my dog happy. Second reason is, my dog gets to stay with other dogs when I am not with him. This is fun; it is sort of like a vacation for him also.